by Dan Gonzalez
Free Quick Kit Project Templates for SONAR X3 Users
Yes, we're bringing back the freebie post from last December. Our Free Quick Kit Project Templates made a big splash with the community as one of our top posts over the last 12 months. These pre-mixed project templates load right from quick start menu in all three versions of SONAR X3 without any assembly required. Open a quick kit, drop in your sequence, and you're ready to rock with great sounding drums. Now we're opening it up to anyone who has Session Drummer 3 in their arsenal.  Download the free pack here.
9 Microphone Techniques for Recording a Snare Drum
Ever wanted to know how to mic up a snare drum? Well we wrote a comprehensive article about 9 different ways to do it. This article is brought to you by the community of Cakewalk readers that follow the blog and read it regularly. Check out the article here.
What's New in Addictive Drums 2?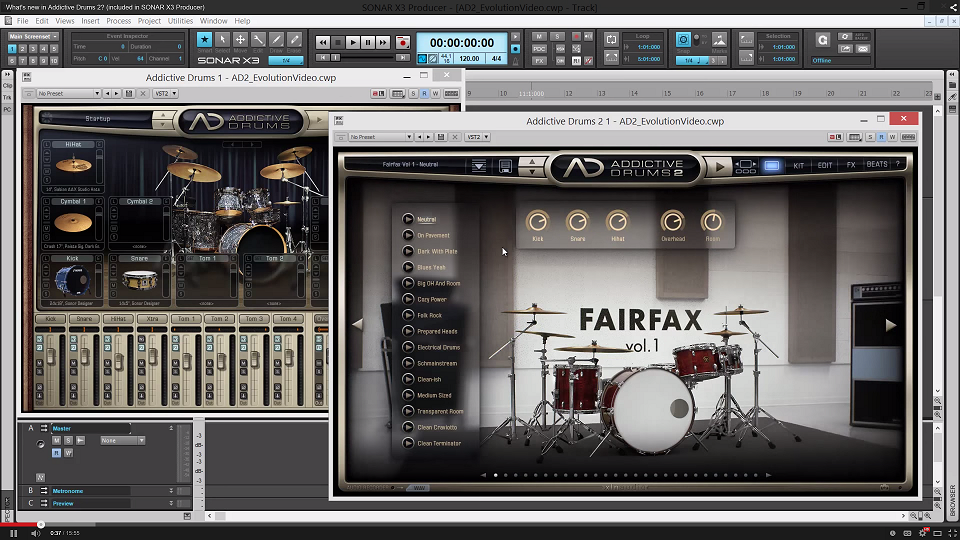 2014 brought us more than just content, it brought us Addictive Drums 2. Ever since we've posted our extensive video about XLN Audio's new instrument we've heard nothing but great reviews. Here's our most popular video chosen by the readers of The Cakewalk Blog. Check it out here.
Subtractive EQ Part 1: Snare Drum
Here's one of our most popular posts this past year in case you missed it the first time around. There are a ton parts to this series, but the first part has seemed to win over the rest. Here's a nice thick article about how to apply subtractive EQ to a snare drum. Check it out here.
Setting up your Addictive Drums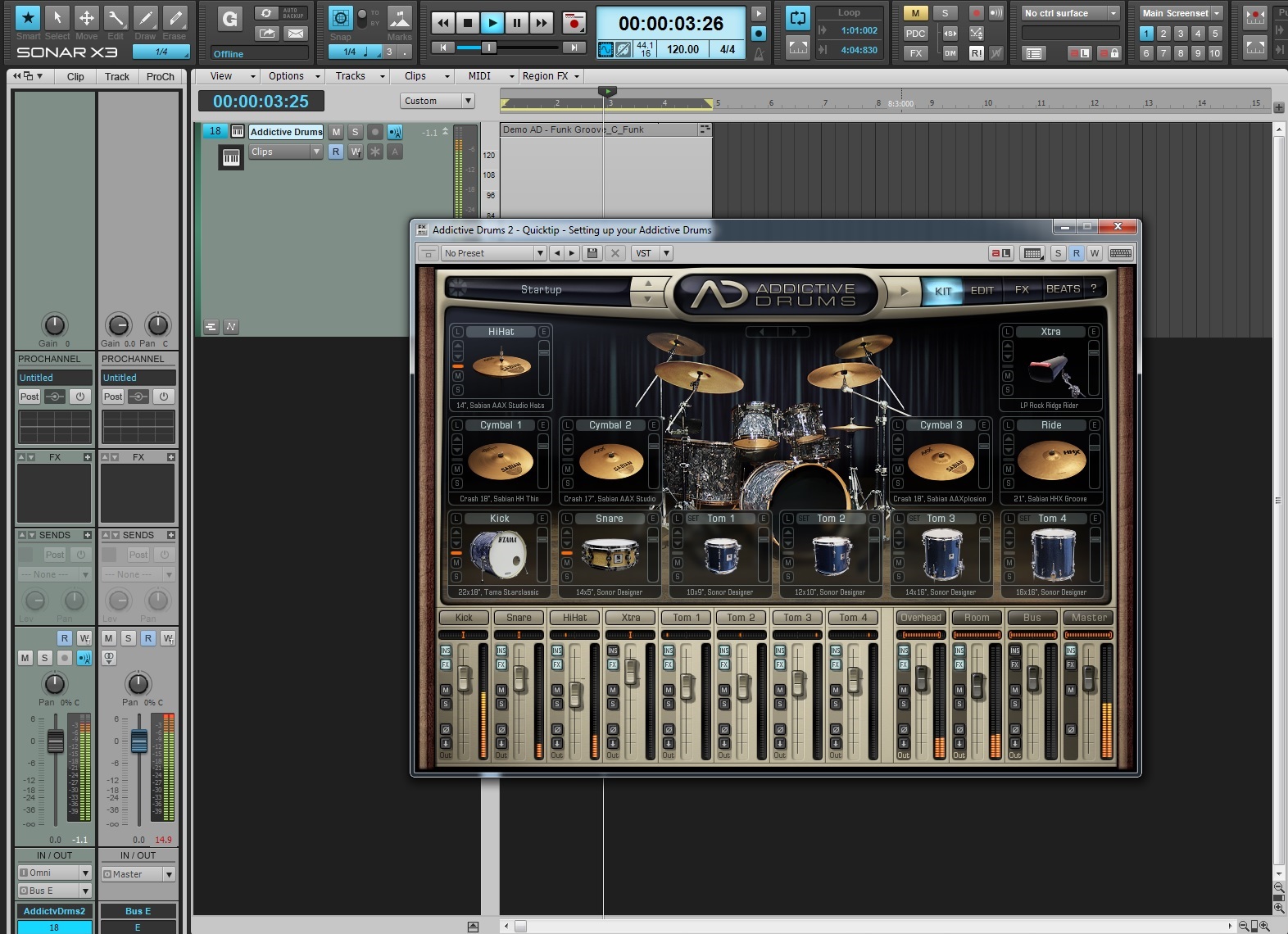 Check out how you can easily setup Addictive Drums (1 & 2) to accommodate multiple different working environments within SONAR X3 Studio and Producer. This one of kind drum synth is the best of the best. Check out the article here.
How to use Compression on Snare Drum in SONAR X3
Using compression is one of those tools that is tricky to understand if you're not familiar with how the different audio signals in your mix. Check out our most viewed video from the extensive video series about using the CA-2A Leveling Amp on snare drum. Check out the video here.
How to Compress Drum Reverb in SONAR X3
Another popular drum related video from the Compression video series is #6 where I give some tips on using compression on drum reverb. You can see the video here.
Producing Drum Samples in SONAR X3
Last but not least we've seen that our community has really enjoyed our Producing Drum Samples video series. This video series is available to watch here and guides you through some awesome ways to mix and EQ drum samples to your liking.
If you're looking for more Drum Production tips check out the tag for this on our blog here.