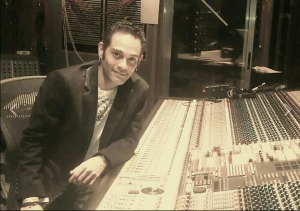 In-demand LA Producer Luigie "Lugo" Gonzalez is in the trenches on a daily basis depending on SONAR to deliver radio-ready masters to major labels.  As an advocate of this year's Rolling Updates, and especially the new Universal Routing Technology [URT] in SONAR, Luigie told us how he is initially using URT:
CW Artist Relations:     What are you currently working on?
Luigie:     Right now I am in the middle of a few projects as always. Universal artist Ah Moon is being released right now and thankfully turning some heads.  It's actually Burmese which is very interesting.  I am also working tracks with DJ Shift and the new single "Painkiller" is dropping at radio in the next month depending on the label.
CW Artist Relations:     In general, what are your thoughts on SONAR's updates this year?
Luigie:     Every release has been rock solid.  Honestly though, at first, I was reluctant.  I have to have a stable platform because I am constantly delivering, and one technological mishap could be disastrous.  Cakewalk is onto something with the monthly updates.  Every release has been better and more efficient.  I haven't had any problems with stability, and I really look forward to the new features every month.  Every release so far has been great, but this month's Jamaica Plain release was a game-changer for me with the new Patch Points and Aux tracks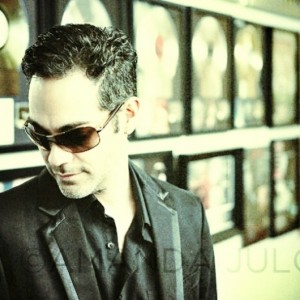 CW Artist Relations:     How are you using Patch Points and Aux Tracks?
Luigie:     I'm already using them a lot, and I am already hearing a difference in my mixes from the different ways I can control things.  The possibilities of what I am going to be able to do creatively will be endless really, but right now I am primarily using them for control in a few different ways.  I use VCA's, and I do a lot of layering in general, so having the ability to route kick layers and synth layers helps me balance signals so that I don't overload my channels.  It's basically giving me a lot more control in general.  One specific example using Patch Points is when I use Turnado, Stutter edit or any other special effects.  Now I can use Patch Points to affect only the signals I want without affecting a whole bus; but rather just the tracks I route to the new patch point.
CW Artist Relations:     What else comes to mind for new features that you are using?
Luigie:     I have to say, upsampling is one of my favorite features as well!  Now having it on playback is even better!   Sometimes you hear the difference, and sometimes not… But that's because not all plugins support up-sampling, and some already do by default.  There are instances where it actually helps a lot and you can certainly hear it especially when I use fancy EQing on the reverb returns.  In some cases, I've noticed about a 20% improvement on my mixes.  They tend to have more air, depth and clarity when I take advantage of upsampling. 
Click here for more information on SONAR Jamaica Plain Release
Click here to try SONAR for fee