Cakewalk presents "Mix it Right" month
We have been busy this month creating new resources to help you craft better mixes. Check out all the tips, tricks, and video from experts like Craig Anderton, Dan Gonzalez, and Jimmy Landry who have all worked professionally in studios and bring decades of mixing knowledge to the table (and console).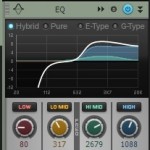 EQ: Carving Out The Right Sound For Your Mix
One of the most important aspects of mixing is using EQ to "carve out" a specific frequency range for instruments so they don't conflict with each other. If instruments have their own sonic space, it's easier to hear each instrument's unique contribution, which increases the mix's clarity. Learn more
When To Break The "Rules" Of Digital Mixing
Sometimes you need a mix to have a certain sound and the so-called rules of digital mixing go out the window. Recently Cakewalk's Jimmy Landry was hired to produce a song with some "grit" and "acoustic-oriented authenticity," so he grabbed his 5-Year Old's harp out of a toy chest, his acoustic guitar, and got to work in SONAR X3. Learn more
"Object-Oriented" Clip Mixing in SONAR
When you need to get really detailed, object-oriented mixing is a convenient solution. Craig Anderton explains how to approach this in SONAR. Learn more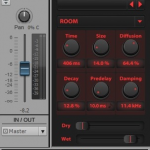 How to Use Reverb to Create Depth
Applying the proper Reverb requires more time than just scrolling through the presets of the basic Hall, Room, and Plate algorithms. Cakewalk's Dan Gonzalez covers the dos-and-don'ts of Reverb for guitars, vocals, drums, and more. Learn more
Video: How to Use Compression
Mixing with Compression is an essential part to shaping and creating a great sounding track. In this video series Dan Gonzalez shows you how to use compression on various types of instruments in SONAR X3 with the CA-2A T-Type Leveling Amplifier. Learn more
Mixing with the Console Emulator
Console Emulator plug-ins are controversial. Do they really make a difference on a mix? Craig Anderton busts some myths about Console Emulation and lets you know the right way to use it in SONAR X3. Learn more
Know your signal flow in SONAR
Signal Flow is important to understand before mixing. Dan Gonzalez makes it easy to understand in this post with helpful diagrams. More
10 nasty mixing mistakes
Mixing is tough enough as is, but avoiding the following mistakes just might help the process go a little more smoothly—and give you audibly better results. In this tip Craig Anderton, teaches you how to avoid common mistakes in the studio. Learn more
Video: Producing drum samples in SONAR X3
In the midst of recording a whole record it's always a good idea to take some samples of the drum set so that you can replace and reinforce the drums later on in mixing. Cakewalk's Dan Gonzalez has put together a 11-part video series that shows you how to apply some basic EQ, Compression, and Editing techniques to get your drum samples to sound pro inside SONAR X3. Learn more
Follow the Cakewalk Blog to get even more tips in the months to come.
Last Chance: Save 30% off mixing tools from Blue Cat Audio
We have teamed up with Blue Cat Audio to offer exclusive savings for Mixing Month.  These plugins are a great addition to SONAR and will help you visualize, analyze, automate, process, and sculpt the perfect mix. Specials end April 30th!
Shop today: