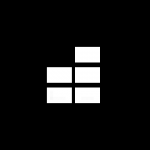 As we work to perfect SONAR, we've focused not only on useful new features, but also improvements to the core program. This month, we targeted our efforts on streamlining SONAR in major ways that will help hobbyists and power users alike.
For the upcoming SONAR Kingston update, CTO Noel Borthwick ran a few benchmark tests to compare, apples-to-apples, exactly how much better SONAR is performing now versus SONAR X3. In every case, the SONAR Kingston update showed marked improvements over SONAR X3 to perform the most common tasks.
Want to feel the effects of this progress for yourself? Upgrade or try SONAR free today.
SONAR is officially supported on Windows 7, 8, 8.1, and 10.