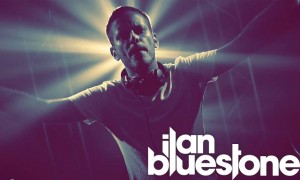 On Friday/Saturday June 12th and 13th, Cakewalk and Gibson will be part of a great music event in Fort Wayne, IN called "Gearfest 2015."  What once started out as a smaller "musician's conference," has now transformed into a collective gear-fanatic affair where music equipment enthusiasts from all over the U.S. and beyond converge upon this mid-sized mid-west town.  It's certainly impressive and appreciated by many that Sweetwater has put this much care and effort into bringing together over 400 manufactures along with hundreds of presenters to this world-class event.
On Friday June 12th 11:15am at Gearfest, Cakewalk will be presenting a very interesting panel with U.K. based SONAR Platinum user iLan Bluestone.  In the last year, Bluestone has gone from newcomer, to one of the most in-demand new acts on the international dance music scene.  This presentation will be an exclusive interview geared [no pun intended] towards a day in the life of a successful touring electronic musician/DJ in today's industry.  The interview will be followed by a demonstration of iLan's approach to music production on SONAR Platinum.
Also presenting on 2 panels at Gearfest will be Gibson's own Craig Anderton.
Friday, June 12th, 11:30am – Everything You Need to Know About Dynamics (Craig Anderton) [Conference Hall 2, Room A]
Saturday, June 13th, 9:45am – How to Master in Your DAW (Craig Anderton) [Conference Hall 2, Room A]
Saturday, June 13th, 11:15am – A Conversation with EDM Producer iLan Bluestone (Jimmy Landry/iLan Bluestone) [Conference Hall 2 Room A]
Details:
Sweetwater Gearfest 2015
Sweetwater Campus
5501 US Hwy 30W
Fort Wayne, IN 46818
We hope to see you there!