X3 is being hailed as the most rock solid edition since SONAR'S inception.  Beyond the new tools and features, a lot of work was put into the core functionality of the program to make sure that even top-notch music-making professionals would find performance improvements.  From the Skylight User Interface enhancements, to audio engine improvements – and everything in between, professional users who depend on SONAR day-in and day-out for their livelihood are weighing in:
Timothy Wynn (Sonic Fuel Studios / SonicFuel.net) – Los Angeles, CA
Congratulations to SONAR X3 user Timothy Wynn on winning Best Score at the CineRockom Film Festival for "The Liberator" this year.  With several globally successful franchises already to his credit ranging from blockbuster video games such as Command & Conquer, Dungeon Siege, GUN, The Punisher, Red Faction, 2K's The Darkness II, The Simpsons and Warhawk to music in the hit television series Supernatural, Tim Wynn has gained international recognition as a leader in a new generation of highly talented and versatile composers.
Most recently, Timothy used SONAR to work on the feature films "The Starving Games" and "MK Reloaded (2014)," while also scoring EA Sports Madden 25 with Chris Lennertz.
"Cakewalk software has always been great for me in general, but this round of SONAR has really been stepped up.  SONAR X3 is the most stable DAW I have ever used.   I'm running huge projects with more than 175 tracks and it just never gives out on me.  With the level of productions I'm dealing with on a daily basis, I need something that's solid yet creative.  The addition of Melodyne, Addictive Drums and Lounge Lizard in X3 has made it possible for any serious audio professional to get top quality results in a fast paced environment.  I think one of my favorite upgrades is the QuadCurve EQ Zoom included in the ProChannel [X3 Producer].    It's never been easier to fix or enhance your mixes especially with the onboard analyzer."
Javier Colon – International via Hartford, CT
Javier Colon has been very busy in the last 2 years after being crowned the winner of NBC's hit TV show The Voice.  Some highlights include releasing the record "Come Through for You" on the Universal/Republic label, gaining millions of new fans, and touring around the world sharing the stage with artists including Maroon 5, Colbie Caillat and Gavin DeGraw to name a few.  It's rare for an artist like Javier to experience so many sides of the music industry in such a short span of time.  He is been signed to two major labels, put out his own successful independent music, studied at one of the most prestigious music schools in the United States; the University of Connecticut's Hartt School of Music, and has claimed the top spot on one of the biggest television shows of our time – NBC's The Voice.
He's also a seasoned percussionist which most likely plays a factoring role in his ability to meticulously sing in conjunction with a unique style of guitar playing.  Currently, Javier is working on new music for his large international fan base.
"I'm currently working on new music in SONAR X3, and this is by far the most reliable and powerful version of SONAR yet.  X3 is allowing me to do more as an artist.  I usually work on my own music, get it to a certain point and then hand it over to other producers, but SONAR is now allowing me to get further before that point.  I'm constantly coming up with ideas and this platform allows me to express what I am hearing in my head and then get those sounds.  Addictive Drums is a game-changer for me."
Sean Murray – Hollywood, CA
SONAR X3 user Sean Murray, who dove deep into his intellectual music vocabulary to write the score to the video game Call of Duty®: Black Ops is no stranger to professional music composition. While most kids at the age of 8 years old are hanging out with their imaginary friends, Sean was hanging out on the sets of some of the most iconic movies ever made with his father Don Murray who has co-starred with timeless talents such as Marilyn Monroe ("Bus Stop" 1956), Henry Fonda and Steve McQueen.
Situations like this gave Sean the wisdom at an early age to realize exactly what he wanted to do in life; compose and create music for media.  Since then, Sean has continued his musical journey in many different genres by scoring over 40 feature films, writing music for such prominent TV shows as "Buffy the Vampire Slayer," and now putting himself in a well-deserved world-class arena of video game composers.
Sean has utilized SONAR and other cutting edge Cakewalk tools to sculpt the sonic beds for other video games such as True Crime L.A., True Crime New York City, and the previous block buster Call of Duty; World at War.  Most recently this year, he has scored 3 features; The Package (Steve Austin, Dolph Lundgren), Black Rose (Alexander Nevsky, Adrian Paul) and Reaper (Vinnie Jones, Danny Trejo). Additionally, he has composed and produced the music for six TV movies including The Good Mother and In the Dark, along with two video games including Breach and Clear which was deemed one of the most advanced iOS strategy games of the year.
"SONAR X3 greatly advances my music creation experience with the new features.  Melodyne sounds amazing, and having it integrated into SONAR is unprecedented.  Addictive Drums combined with the workflow of X3 is nothing short of top-notch.  On top of all this, add the new comping feature into the fold and this is the best SONAR platform yet."
Jon Lee – Santa Monica, CA
Working and residing in Santa Monica, California, Jon Lee lays low under the radar while creating music and sound-scapes for prominent films along with some of today's most popular "verite" style TV reality shows.  If you have seen (or guest starred in) the show Cops, than you're probably familiar with one of the most stapled production companies in the biz, "Langley Productions."  Jon Lee has kept busy with this production company over the years creating music for some of their shows such as Street Patrol, Jail, Las Vegas Jailhouse, Vegas Strip and Spike TV's, Undercover Stings; all which continue to air on cable networks worldwide.
Most recently, Jon has been writing the score for Robin Thicke's short film called "Mercy."  The film has been submitted to Sundance and indicators point to a great run for the film.  Additionally this year, he has been writing the music for the shows "Something Borrowed, Something New,"  "Bloopers," as well as "Tia and Tamara."  He has also been co-writing and producing for the artists, Helena Reznor and Damian.
"I really like the core stability and functionality of Sonar X3.  I run my cues and songs with lots of effects and plug-ins and my track counts are pretty high on each project; X3 runs-rock solid with absolutely no taxing on the system.  I love having the ability to use track folders for my projects, and now with the ability to assign colors that follow busses, this makes the mixing process even easier. 
I have always been a fan of Melodyne software even before it was included in Sonar X3 Producer, but now that it's integrated with ARA, the workflow for editing is like none other.  And X3 with Addictive Drums; there is just about everything I need for hip hop or any-genre song production right inside SONAR.  Skylight Interface puts all of the things needed into a format that meets my workflow perfectly.  I don't have to jump around to different windows or waste time trying to find a particular track or effect – it's all right there in front of me, in whatever configuration I choose.  The last thing that comes to mind is that SONAR X3 allows me to build my own custom FX chains and lets me shape my own particular sounds and build my own custom library – this in turn keeps my music unique and fresh.  No other DAW that I know of would allow me to accomplish such creative sounds on the fly."
Murray Daigle (MDS Recordings) Toronto Ontario, Canada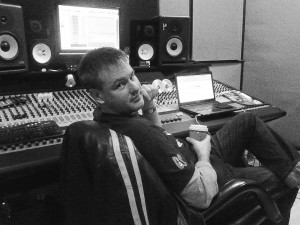 At any given time, SONAR X3 user Murray Daigle has multiple songs, productions and mixes playing in regular rotation and charting at all contemporary radio formats across Canada, with projects being worked by every major radio tracker in the country.
He is THE producer in Canada who has helped strategically and sonically position many independent and major label artists in the marketplace.  He understands the route to getting major radio airplay and attracting the attention of the mainstream industry.   He has seen great success with a "Certified Gold" record for Neverest's track "About Us," along with a SOCAN #1 Award for co-writing and mixing to name a few.  He has also recently collaborated with BET's co-host of 106 and Park's Keshia Chante including the Canadian Urban hit "I Miss U."
Murray's music catalog primarily created all in SONAR and ranging across many genres is being licensed for multiple TV and film placements.  His June 2013 signing with Jodie Ferneyhough's CSS Rights Management has brought more attention and focus to this area of licensing in addition to writing, producing and mixing for many independent and established artists.
"I count on SONAR to make major label level productions for artists.  This new version SONAR X3 is extremely powerful and the new features such as comping are great.  I do a lot of editing on the fly, and the tools incorporated into X3 save me a lot of time which translates into better productions.  There's no way I could accomplish what I do in any other DAW."