by Dan Gonzalez
New Technology
VocalSync (SONAR Platinum exclusive) is a new technology developed by the DSP gurus here at Cakewalk. We've engineered an algorithm that analyzes and synchronizes phonemes (among other characteristics specific to vocals) between similar vocal parts. This type of technology is often used to synchronize backing vocals, doubled vocal parts, and used to align dialogue to picture.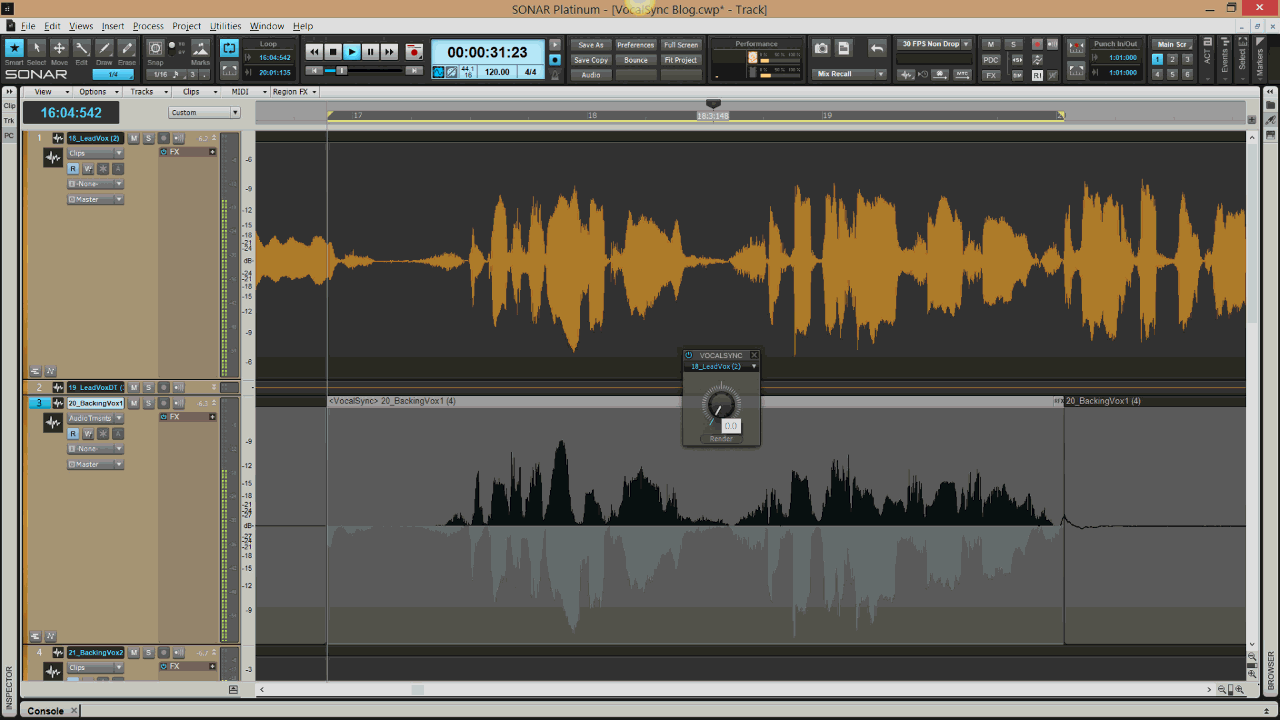 Something you're probably wondering is, well – "Why would I use such a thing?" Well the question you should actually be asking yourself is "Why haven't I been using vocal synchronization?"
What does it do?
Vocal Synchronization is something that has been around for a long time but by methods unfit for today's demanding deadlines. Before, vocal editing would consist of manual cutting, editing, moving and quantizing – kind of like multi-track drum editing but with less instruments. We've taken this idea and tied it into our Region FX technology so that users can work inside the Track View and not in another part of the program. With VocalSync there isn't any special side-chain routing like Vocalign and you can work on multiple instances – because SONAR allows for an infinite number of Region FX instances.
How easy is it to use?
How does it work you ask? Well it's simple:
First you would listen intently to your vocal parts to see where the troublesome parts exist. This could consist of out-of-time breaths, misaligned T's and S' at the beginning and end of phrases, flamming of hard diction, or shifting of the stereo image with parts panned hard left and right.
Then, locate the part you want to synchronize to the lead or desired part. Select, right-click, and Split at Selection.
Afterwards go to Region FX > Vocal > Create Region FX.
The VocalSync part shows the Guide track along the bottom of the waveform, and the sync track along the top.
Once the VocalSync is visible, adjust the knob and use your ears and eyes to lock in the right setting. This stretching is quite drastic so make sure to use it wisely. Once you're finished click the render button on the VocalSync knob and your parts will render.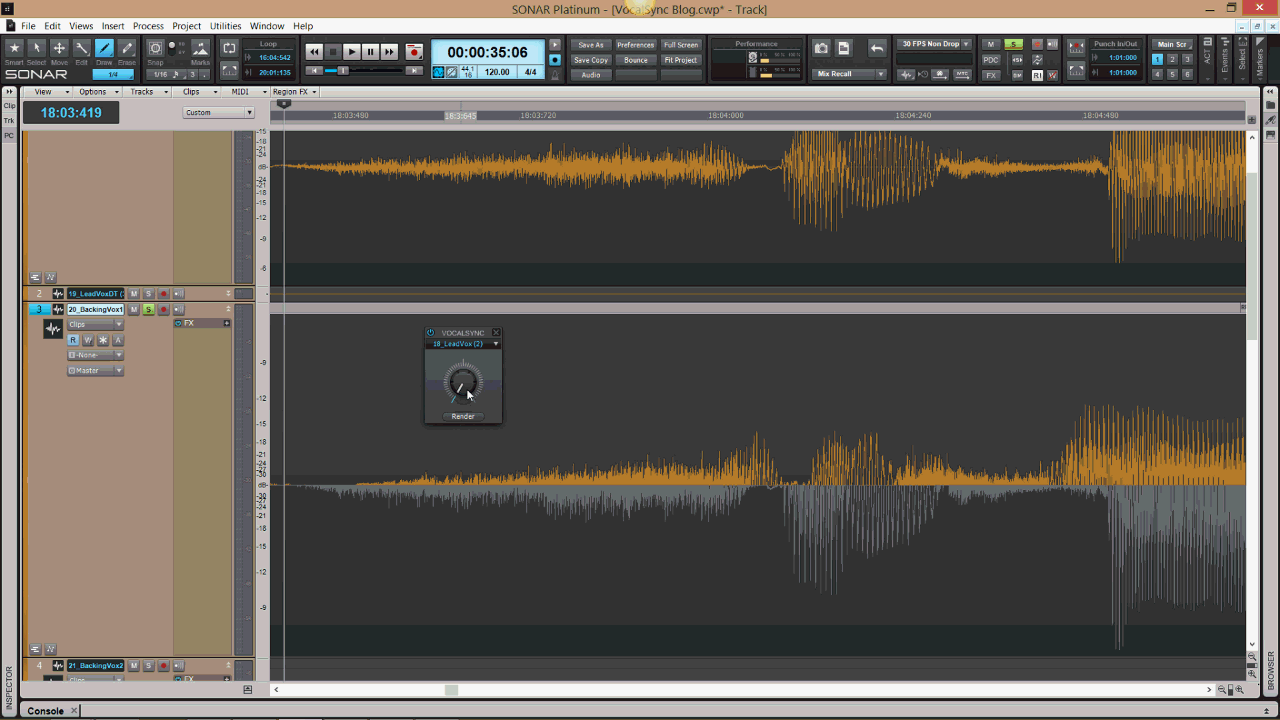 Are you as excited as we are about this new feature? Here's some more information: