In an effort to simplify our blog and make it more accessible to our RSS subscribers, we are moving our 'Sessions & Stories' page as well as our "NAMM 2009 Page" to this main page of the site. Please excuse any discrepancies in code. From now on, all of Cakewalk's artist stories and event content will be featured here on the main page. If you have not yet subscribed to our blog, grab our RSS feed now. New content is posted on a regular basis!
Jon Lee, an accomplished composer for feature film and tv, has been hard at work in Santa Monica, California scoring MyNetworkTV's reality series' Street Patrol and Jail. From the producers of the hit-series Cops, Street Patrol (airs Tuesday, 8-9pm) follows police officers on duty, responding to calls across the country. While, Jail (airs Tuesday, 9-10pm) shadows the lives of prison inmates incarcerated for serious crimes, across the USA. Lee is also credited for his work on the video game, Medal of Honor: Rising Sun (Sonic Fuel Music) and producing records for hip-hop artists across the country. Take a listen to the Street Patrol theme song and visit JonLeeMusic.net for more information.
Seasoned composer, Doyle Donehoo, has produced music for a variety of award-winning computer games. Currently, he's scoring Warhammer 40,000: Dawn of War II (Relic Entertainment) with his DAW of choice, SONAR. A Cakewalk user since the DOS age, Donehoo's PC-based studio has a master DAW rig, seven slave computers, and an endless array of sample-based instruments – his "Frankenstein" virtual orchestra. In a recent interview with Music4Games.com, Donehoo states that his musical influences range from the classical composers to today's feature film and video game scores, including Marco Beltrami (Resident Evil, Max Payne, 3:10 to Yuma) and Bill Brown (Tom Clancy's Rainbow Six, Ghost Recon, CSI:NY). Their dark, dramatic motifs are reflected in Donehoo's latest score. Due out in early 2009, Dawn of War II shows what it's like to "lead an elite strike force on a mission to save the galaxy." Visit the Dawn of War II website to hear Donehoo in action and watch the game trailer.
Concert pianist, composer, and recording artist, Kevin Kern captures emotion with his warm, entrancing compositions. Born legally blind, Kern is aided in studio by SONAR's accessibility and Dancing Dots' assistive music technologies for the vision impaired. In conjunction with SONAR, Kern uses Cake Talking Scripts by the Academy of Music for the Blind's Executive Director David Pinto and Freedom Scientific's JAWS screen reader to produce his music. Kern uses SONAR's Drum Map Manager to create special keyboard scripts for piano, strings, and other instruments, so he can hear his melodic ideas through the sounds of a live ensemble. Currently, Kern is celebrating the release of his new songbook entitled Imagination's Light which contains all original compositions from his last album. Kern's new album, Endless Blue Sky, will be available as a download and for purchase in stores on January 27, 2009.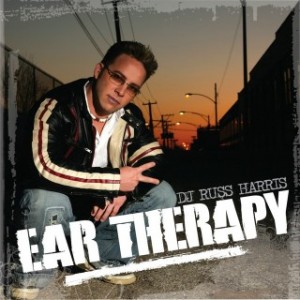 DJ Russ Harris – remixer and owner of the Illinois-based mobile DJ company Show on the Road Productions – incorporates SONAR into the remixing classes and seminars he gives at DJ Expos across the country.  Each year, Harris attends Mobile Beat in Las Vegas (February) and DJ Times in Atlantic City (August).  Harris also uses SONAR on solo projects and is signed to the dance music label, EsNtion Silver.  Check out Harris' MySpace for current projects and tracks.
Drum & Bass dynamic duo, Urban Assault, announce a new 12″ album featuring a remix of the dance-floor hit Crank with MC Skibadee and an original bonus track Easy Run Tingz (Easy Records). Urban Assault, better known as Scratch DJs / Producers Faust and Shortee, kept very busy in 2008. Visit their official website for details.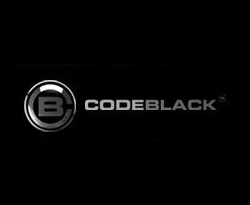 Stokes Audio, Recording & Post of Tarzana, CA.used SONAR 8 Producer to mix several feature-length films for CodeBlack Entertainment. The first in the series of films is set to release on December 23, 2008. Starring Master P and Katt Williams, 'Internet Dating' is about- you guessed it -a date setup by internet gone wrong! The second film, 'Nite Tales' (as seen on BET Halloween) will be released in January 2009. Hosted by Flavor Flav, it's a 'shockingly twisted' double feature horror flick. More information on these films can be found here. Stokes Audio specializes in post production sound and video editing.
SONAR user Mike Grande of Staten Island, New York was recently awarded Second Place in Guitar Player Magazine's Instrumental Song Contest. His winning track, "Sleeping with Saturday," was recorded at SOR Studios in New York City using the SONAR platform (64 bit). The tune was mastered using SONAR's Vintage 64 plug-in. Grande will be featured in the upcoming Guitar Player Holiday Issue on page 26!
October has been a productive month for composer / producer Carmen Rizzo. While working on side projects in live performance, TV and film, Rizzo released a remix version of his latest album, Ornament of an Impostor, featuring Telefone Tel Aviv, Jason Bentley, Morgan Page, Andy Gray, and Supreme Being of Leisure. Also, recently debuting at #1 on the Itunes World Music chart was Rizzo's group Niyaz with their release, Nine Heavens, while his newest band project, Lal Meri, is getting ready to drop their first album in January, 2009 (Six Degrees Records). All of Rizzo's music is produced using Cakewalk's soft-synths: Rapture and Dimension Pro. To learn more about Rizzo's current gigs, visit his official website.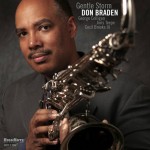 Don Braden, jazz composer, producer, educator, and former co-music supervisor for Bill Cosby's sitcoms, is celebrating his chart-topping album – Gentle Storm (High Note Records, 2008) – with a string of concerts on the East Coast. Gentle Storm – featuring George Colligan (piano), Joris Teepe (bass), and Cecil Brooks III (drums) – is a mix of 'swinging standards, modern treatments of classic standards, luscious ballads, and an array of burning original material.'  Braden used SONAR Producer to mix this latest work and mentions that SONAR is his first choice in DAWs. Gentle Storm is now available for purchase on Amazon and ITunes! For concert dates and more information, visit Don Braden's website.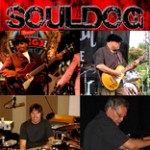 Souldog – Steve Blevins (Blues Guitarist/Vocals), Vic Danger (Harry Belafonte/Super-T bassist), Reese Wynans (former Stevie Ray Vaughn keyboardist), and Peter Young (Nashville session drummer) – teamed up to create a "virtual CD" using Cakewalk's SONAR. The project will be a mix of Blues, Funk, and Rock music. To create the CD, all recorded tracks will be sent to each band member via the internet and band members will then contribute until the project is finished. The final album mix will land in Nashville, TN. in late December for mastering and will be released in January 2009. Winter NAMM attendees may be the first to see the band perform their new project live!
Producer and Engineer Trev Wilkins is back on the road with Albert Lee and Hogan's Heroes doing a month long tour in Ireland, Scotland, England and a one-off show in The Azores. He spent part of the tour with Neil Innes and the band Fatso. Neil Innes has been writing and performing for many years and is probably best known for his work with the Monty Python team and television series called Rutland Weekend Television which was very Pythonesque and featured a house band called Fatso. This tour was a 30th Anniversary Reunion for the band featuring a range of material from all of their repertoires. Wilkins managed, edit, and mixed these performances using SONAR.
Long-time Cakewalk users, Madmen & Dreamers of Hawthorne, New Jersey (U.S.), are preparing for their Off-Broadway debut! Madmen & Dreamers' first rock-opera, The Children of Children, will open it's run at 45 Bleeker St in New York City on December 14, 2008. The Children of Children is described as "a story of one family's journey through divorce, focusing on the kids". The concept album was originally released in 2000 and is now available at madmen-and-dreamers.com. On the side, the group is mixing their second rock-opera, Remembrance, set to release later this fall with SONAR 6 Producer Edition.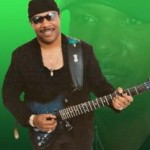 Two-time Contemporary Jazz Award Winning Guitarist and Owner of Boosweet Records Online- Vernon Neilly released a tribute album earlier this month honoring the soulful- Stevie Wonder. Neilly and Friends used SONAR to complete the work; in which all of Neilly's tracks, all final edits, and all necessary mixing was completed in SONAR. Special guests include: Guitarist Greg Howe, Bassist Juan Nelson, #1 Progressive guitarist Kiko Loureiro, and Smooth Jazz mainstays U-Nam and Michael Paulo. The project is now available online at CDUniverse and on the Boosweet Records Official Website.
DJ and Producer Baron of Oxfordshire, U.K. just posted new music to his MySpace page! The new tracks were produced with Cakewalk's Dimension Pro and Rapture. Take a listen to Baron's Stanton Warriors Mix and stay tuned for the launch of his new website.
Producer Steve Robbins mixed the Jazz Crusaders' latest albums featuring brass legend Wayne Henderson- Kick The Jazz and Global Warning– in SONAR. Robbins is most noted for his work with Chaka Khan, Sly Stone, and The Brothers Johnson. Wayne "Trombone" Henderson introduces his own style of music in these releases, in which he calls "jazziphop," jazz in a hip-hop generation- by "blending rhythm and rhymes of hip-hop with smooth melodies of jazz." Both albums are available at CD Universe.
It took three years for Bruce Baldwin, a former technician and field engineer of a once-major defense contractor, to construct a fully functional solar-powered recording studio, deep in the desert of Northern Arizona. Outside, the studio is made with all the usual materials: lumber, windows, and doors from Lowe's Hardware. For power, it sports 7 solar panels on it's roof, yielding 800 watts of pure energy. Inside sits Cakewalk's SONAR Producer Edition as Baldwin's primary DAW. For pictures and more information on this green recording facility, check out the latest issue of MAKE Magazine.
The legendary Sun Studio in Memphis, TN is now hosting a series of webisodes, called Sun Sessions, on their YouTube channel. The series features today's rising stars performing in the same room once visited by Elvis Presley, Johnny Cash, Jerry Lee Lewis, and many other music legends. the series includes performances by Grace Potter and The Nocturnals, Sarah Borges, Adam Levy (Norah Jones), and Andy Hess (Gov't Mule).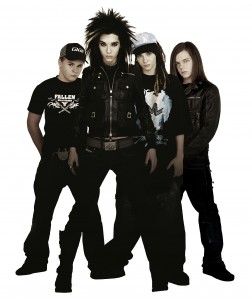 MTV's Best New Artist, Tokio Hotel, used Cakewalk's soft synths, Dimension Pro and Rapture, in production of their breakout album SCREAM. Tokio Hotel is Germany's chart-topping rock sensation featuring band members; Bill Kaulitz (vocals), Tom Kaulitz (guitar), Georg Listing (bass), and Gustav Schafer (drums). SCREAM in now available for purchase on Itunes. More infomration about the band can be found on their website.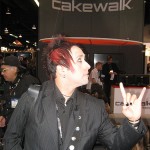 Norman Matthew of Never 3nough is using SONAR 7 while co-writing and co-producing new projects with platinum producer Beau Hill (most noted for his works with Ratt, Warrant, and Alice Cooper). You can hear Matthew's latest track, "New Regime" in the upcoming movie FINALE. On September 27, 2008 Matthew will team up with members from Julien-K/Orgy, Dead by Sunrise (feat. Chester of LINKIN PARK), and Driving The Nails to play the "Children Without a Voice Benefit Show" in Texas. The event will aid the organization for battered and abused children. Matthew and Never 3nough will celebrate the release of their new album, on tour beginning December 2008.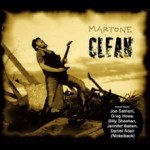 Guitarist Dave Martone will release his first album under NYC's Magna Carta Records. Clean features 11 tracks entirely produced using SONAR. Special guests include Joe Satriani, Billy Sheehan, Greg Howe, Jennifer Batten, and Daniel Adair of Nickelback. The album will be available for purchase on October 7th, 2008.
Modern music producer and long-time Cakewalk user, Justin Lassen combines musical compositions with digital images to produce hauntingly, beautiful works of art. For over a decade, Lassen's compositions have been included in award-winning feature-films, video games, and albums. Currently, Lassen is celebrating the 5th Anniversary of his first Dark Chamber symphony: And Now We See But Through the Glass Darkly (2003). Since it's debut, Lassen's first symphony reached 100 million downloads. No doubt that the remastered, physical CD will mirror such success. In addition, Lassen has added 9 new compositions to his digital arts collection: Synaesthesia (2006) which is featured on the CG Society (Society of Digital Artists) website. Click here to see the Synaesthesia articles
Composer & Producer Paul Russell of Calamity Studios recently released a new world-beat album, NAGRAAN, in July 2008. It is available now for purchase at Etopia Music and CDBaby. Using source material from SONAR users world-wide; Russell's newest album is a spicy mix of organic melodies and techno beats featuring guest artists from across the globe. Russell describes NAGRAAN's sound as a "blend of modern grooves and ancient bollywood." The infused and eclectic, NAGRAAN was produced at Calamity Studios in Little India, Singapore and professionally mastered at Sunbreak Studios in Oregon. Listen to NAGRAAN now
Joseph Briggs used SONAR to produce his latest album. "Wired Planet: Buddha" is a contemporary world music collection of 21 Tracks that features 2007 Grammy-winner Matt Damiau of the NYC-based Klezmatics as well as artists from Armenia, Israel, Uruguay, & India. Brigg's music company of the same name, Wired Planet, "combines music production and composition to deliver impressive new music in all styles." Listen to Wired Planet: Buddha here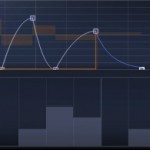 Released on July 29, 2008: Francesco Silvestri has created Muz3um- a set of free patches suitable for Cakewalk's soft synth- Rapture. It features 661 presets organized in categories, 573 waveforms, and 36 impulse responses. Visit CreateDigitalMusic or PatchArena for more information.
 Michael Andreas is an Emmy-nominared composer who's credits range from Broadway (the underscore for the Tony Award winning Jay Johnson, the Two & Only) to TV (Married…With Children, Wheel of Fortune, NBC Broadcast of the 2008 Beijing Olympics Games), award-winning documentaries, and feature films. Andreas' current project is the new musical for The G-String Murders, the score of which was entirely composed in SONAR. He is also the current Music director for The Los Angeles Ballet.
New Riders of the Purple Sage (NRPS) turned to SONAR this past August to track their new album at New Clear Studios in Windsor, NY. This is their first album of new material produced in years with several songs co-written by Dave Nelson and Robert Hunter (Grateful Dead). In 2007, they released a CD / DVD bundle of a benefit concert in Candor, New York that was also recorded live and mixed by NewClear Studios. NRPS's performance was part of a two-day concert held in support of the Vietnam Veterans of America. Since their debut in 1971 under Columbia Records, NRPS has sold over 4 millions records. Original band members include: Jerry Garcia, Phil Lesh, and Mickey Hart. For the latest NRPS line-up and information, visit their website.
Longtime Cakewalk user Ken Adams is hearing his music in some pretty big places. Ken's song "I can't get you out of head" is being used by Major League Baseball's Atlanta Braves on TBS, Direct DTV Sports, and InDemand Sports among others. Internationally, the tune has recently been used in three episodes of a Spanish television show Neighbours.
SONAR user Adam DiTroia scored the music and sound effects for SpaceChimps, a video game that will be available for the Nintendo DS system later this year. The game is a tie-in for an upcoming feature film by the same the name.