Its the last morning at Moab before we head to Torrey. We revisit Arches National Park to catch a couple of spots that we missed last night. The sun is bright so we don't get the play of colors that sunset and twilight brings, but the views are still pretty spectacular. There isn't time to do any trails unfortunately so we do a drive through Fiery Furnace and Devil's Garden.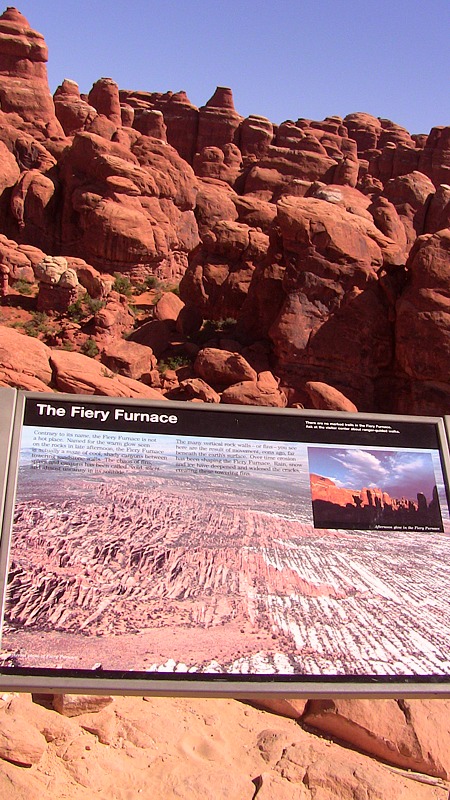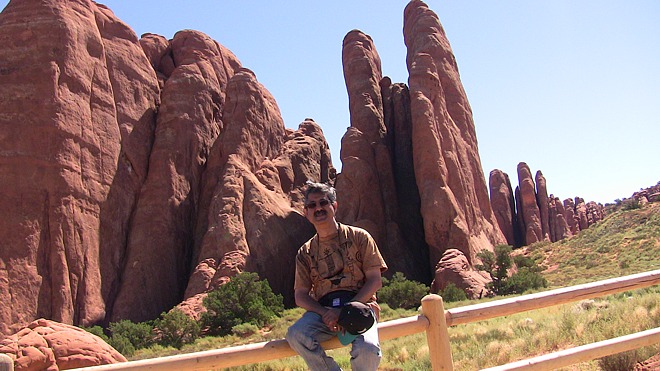 Its past noon by the time we're done and we start towards Torrey. Driving through the vast expanses of open space in Utah often with nothing in sight the but the horizon and mountains, the sense of solitude and space is is humbling and hypnotic. This has got to have been one of the most picturesque drives we have done. You really see the force of nature at play with the infinitely changing terrain of hoodoos, petrified rock, crumbling mountains and sand dunes turned into mountains. Its like being in a vast alien construction site.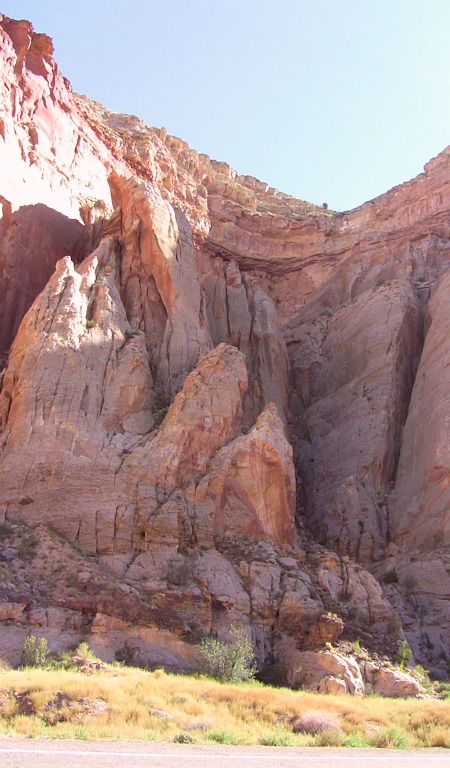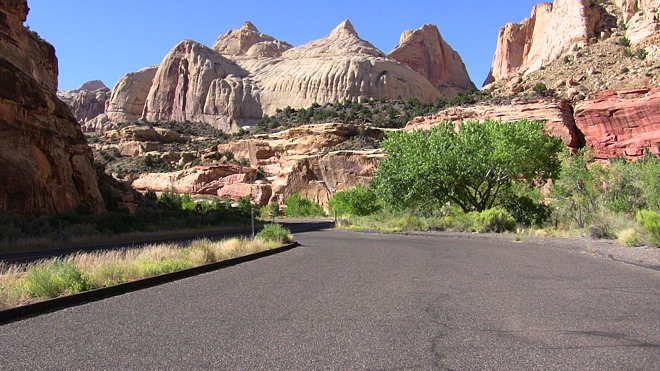 We arrive at the Howard Johnson in Torrey. Cool hotel but there is no sign of life in the hotel reception. We see a notice asking to dial 0 from the lobby phone if noone was there. hmmm… Anyway we dial zero and nobody answers but we leave a message. About 5 minutes later someone shows up from the innards to sign us in. Interesting hotel management policy there 🙂 A few mins later we are checked in and go to our room. The room is terrific and the view outside spectacular so we have no complaints.
We head out to catch the the petroglyphs at Fruita and the sunset at Goosenecks & Sunset Point.